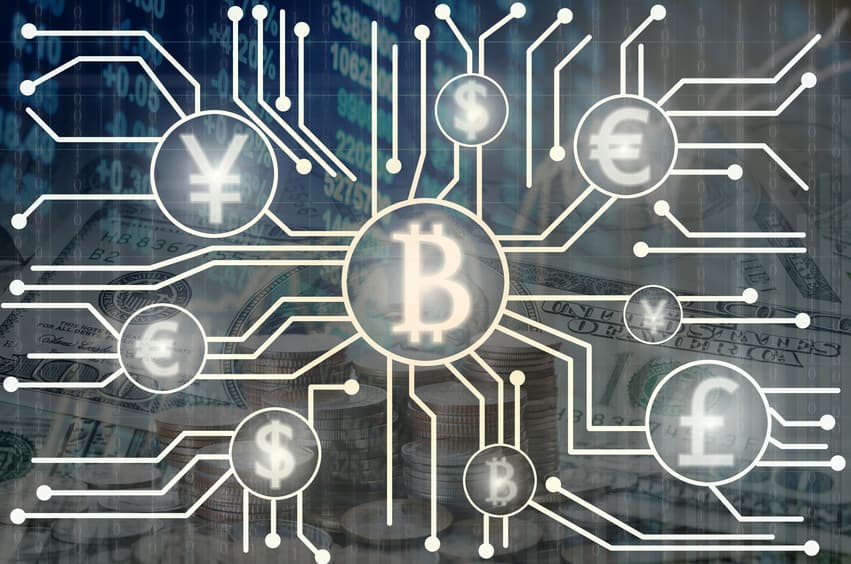 Blockchain is the Future of Finance
3 July 2017
What if you could go back in time and be one of the first to offer secure payments over the Internet? Time travel technology is not available, but blockchain technology promises to have the same sort of impact as secure payments.
Clearing Up Confusion
If you're not quite sure what blockchain does, you are not alone. Only 60 percent of financial services executives surveyed by Capgemini had even a basic understanding of blockchain, and less than 10 percent felt that they had a very good understanding. Fortunately, a good understanding of the technology is not required to realize the benefits that it can provide. Blockchain provides a secure decentralized list of all the transactions that have taken place in a network. Blockchain technology is sometimes referred to as distributed ledger technology. Bitcoin is still the best-known implementation of blockchain, but that is likely to change as more corporations convert to blockchain technology.
Big Profits for Big Business
Blockchain is spreading to large organizations first because they can realize many benefits without the cooperation of other parties. Blockchain enables large corporations to have a single list of all transactions that is shared by all employees. Reconciliation work is mostly eliminated and many disputes can be prevented by having a single list. The potential for fraud is greatly reduced and record keeping for regulatory purposes is much easier with blockchain. Blockchain technology also enables instantaneous transactions across enterprises. Given these efficiency gains, there is a strong incentive for large companies to convert internal transactions to blockchain. In fact, PwC found that 55% of the financial executives that they surveyed planned to implement blockchain in some operations by 2018 and 77% planned to do so by 2020.
Faster Payments for Small Businesses
Smaller companies will see fewer profits from internal conversion to blockchain, but they are more likely to benefit from upgrades to payment services. Fully 90% of payment companies plan to be using blockchain by 2020 according to PwC. The end result will be instant transactions between small businesses and their customers.
The Future of Banking
Banks are likely to be at the center of the movement toward blockchain. As large and heavily regulated corporations with an emphasis on fraud prevention, banks can obtain greater internal efficiency benefits than most other organizations. Banks are also heavily involved in payments. Blockchain allows banks to offer customers faster payments while reducing costs. Unsurprisingly, nearly one-third of banks surveyed by PwC reported that they were already developing strategies and looking for partners for implementing blockchain and other new technologies. Furthermore, the World Economic Forum has predicted that 80% of banks will initiate blockchain projects by the end of 2017. It is safe to conclude that this is the time for banks to embrace and extend blockchain technology.
Speeding Up Stocks
There is also great potential for trading stocks and other securities using blockchain technology. Faster settlement between brokerages will become possible as more firms convert to blockchain technology.
Spreads on many securities would fall to near zero and financial markets could remain open all day. However, much of this depends on the adoption of industry standards for blockchain.
Setting New Standards
Standardization of blockchain technology across organizations will create even more opportunities.
Efforts to create a standard are already underway. The Hyperledger Project is a joint effort by the Linux Foundation, Wells Fargo, Deutsche Börse Group, and other industry leaders to create an open standard for blockchain. Companies that adopt standardized blockchain technology will be able to engage in instantaneous transactions with each other. Industry standards for blockchain will also enable more complex interactions between companies and greatly ease the merger and acquisition process.
Link to the Future
Blockchain opens up a whole new world for digital partnerships in finance. Improved operational efficiency, faster payments, and greater security are just the beginning. Blockchain is our link to a future of faster, cheaper, and better financial services.