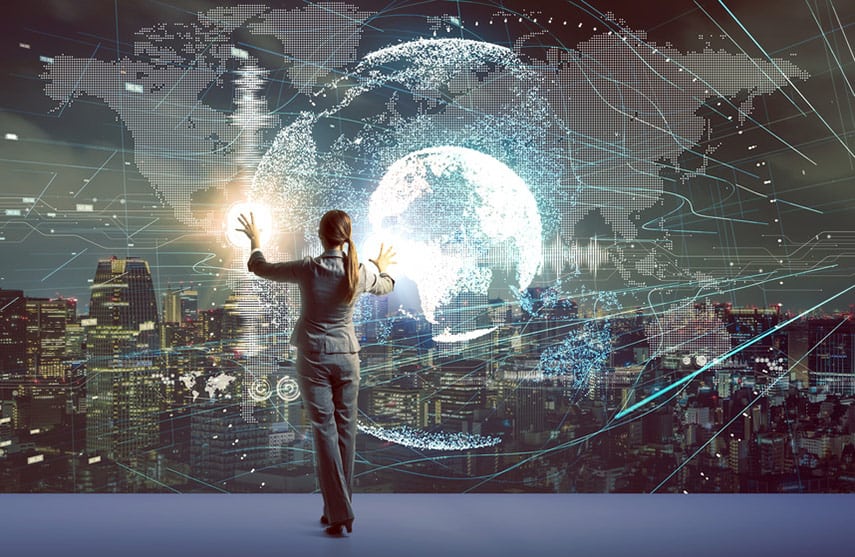 No Shelter from FinTech
15 December 2017
The way that we buy and sell our homes has remained much the same amidst the swirl of technological progress, but real estate will provide no shelter from FinTech in the future. RealTech firms are already changing how we search for property. Further down the road, PropTech promises to bring the speed and flexibility of Bitcoin to real estate transactions. The real estate business is moving ahead.
Today's RealTech
There have actually been a number of fascinating new developments in real estate over the last decade. RealTech includes all the new technologies that reduce the traditional inefficiencies involved in buying and selling real estate. RealTech is growing rapidly. According to KPMG, venture capital funding for RealTech companies surged from just $221 million US dollars in 2012 to $2.6 billion in 2016.
Today, you can use Zillow to find properties for sale in a target area and their prices. When you find something that looks like a good fit, you can use Google Earth to take a virtual walk around the neighborhood. If you like what you see, you can probably obtain property records online these days. Before RealTech, you had to contact a real estate broker and personally visit all the properties before ruling any of them out.
RealTech also includes services like Airbnb, which allows ordinary people to list, search, and rent properties online. Rentals can be for only a day or for months. Airbnb makes it easier for property owners to generate rental income and less expensive for travelers to rent properties.
Tomorrow's PropTech
Although RealTech has opened up a world of new opportunities, there is still fantastic progress to be made reducing transaction costs and speeding up the buying and selling of real estate. According to University of Oxford research, real estate transaction fees typically total three to six percent of the price of the real estate. That doesn't even include taxes or due diligence costs. Furthermore, PwC found that the average mortgage in the United States takes 50 days to close. The application of blockchain technology to real estate could eliminate both fees and delays.
If the thought of replacing today's complex processes with instantaneous blockchain transactions seems too far off, then consider developments that are already in progress. Chicago's Cook County is testing the Bitcoin blockchain for recording and transferring property titles. New cryptocurrencies have arisen with the purpose of facilitating more complex transactions. Ethereum debuted to much fanfare with the offer of smart contracts. There were some highly publicized flaws, but Ethereum bounced back strongly and might become the preferred cryptocurrency for trading real estate.
The Home of the Future?
Telecommuting and online property rentals allow digital nomads to work from anywhere, so they can live anywhere. Once, only the most affluent could afford to travel around the world. Now, middle-class digital nomads are becoming free to live the lives that they have always wanted. A beach house in California? A view of the Acropolis in Athens? Rio in February? April in Paris? Ordinary people will be able to have all these things, if only for a month. FinTech is creating so many new possibilities that the home of the future may be no home at all, but instead a home away from home.
The evolution of FinTech will also give traditional home buyers far more financing options than they have today. Perhaps homes will be sold as shares, and people will buy a set number of shares each month as a sort of mortgage. By buying shares rather than making mortgage payments, homeowners would be able to make lower payments if housing prices declined. If prices went up, people could be able to refinance by extending the length of the mortgage. If worse comes to worse, homeowners may be able to sell their shares. Defaulting on mortgage payments might become a thing of the past.
No Shelter
There are so many different possibilities opening up that no one knows for sure how we are going to buy and sell real estate in the future. However, we do know that FinTech is changing the financial landscape everywhere. Businesses that don't get moving soon risk being left behind, and real estate will provide no shelter from FinTech.