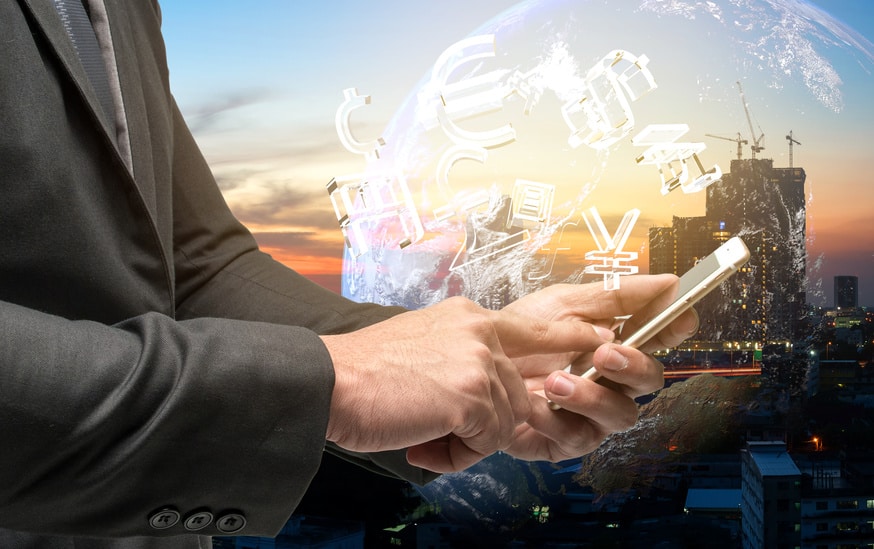 The Reality of a Cashless Society
23 May 2017
There is much discussion about a "cashless society" today, but very little agreement about what that term actually means. To some, it means a world in which banks monitor and control all transfers of money. Others see a cashless future where anonymous cryptocurrencies allow all manner of activity to flourish without any financial controls. The truth is much more nuanced. The cashless society is likely to be a digital version of the world that we already live in. We already have different ways of paying based on the amount and type of the transaction, and the cashless society is likely to expand rather than reduce our options.
Big Problems with Big Bills
The larger the transaction, the more likely it is to be monitored in a cashless society. The first thing to realize is that there is a difference between the way that large and small denominations are used today. According to Harvard economist Kenneth Rogoff, over 75% of the total value of cash is in high denomination notes like the $100 bill in the United States or the €500 note. Rogoff also concluded that the high denomination notes are mostly used for criminal purposes or to evade taxes. What is more, only 6% of those surveyed by ING bank said that they would be affected financially if the €500 note were to be withdrawn from circulation. This first move toward a cashless society has already been scheduled by the European Central Bank, which has announced plans to begin phasing out the €500 note in 2018.
Cashless Cash?
While increased credit card usage and e-commerce have made transactions more visible, other developments have been working in the opposite direction. In 2008, an anonymous individual or organization using the alias "Satoshi Nakamoto" developed bitcoin with the goal of creating an electronic equivalent of cash. The idea was to remove third parties and enable direct P2P financial transactions over the Internet. Since then, the blockchain technology behind bitcoin has attracted considerable interest from governments and major banks. The Bank of Canada has looked into creating a CAD-coin digital version of the Canadian dollar. More recently, a research institute established by the Reserve Bank of India unveiled a road map for developing a blockchain version of the Indian rupee. There is obviously still demand for something more like traditional cash in the digital world, and central banks are increasingly interested.
Paying in Person
Before cash can be eliminated, there has to be an easy way to conduct digital transactions in person. In the last several years, we have seen attempts by tech giants to produce digital wallets tied to mobile phones. Major wallet providers include Apple Pay, PayPal, Android Pay, and Samsung Pay. The chief benefit of these digital wallets is that they allow people to pay without giving out their credit card numbers. Acceptance by vendors continues to be a major issue, but substantial progress is being made. Apple reported that the percentage of US retailers using their service increased from 4% to 35% between 2014 and 2016. Furthermore, Juniper Research forecasts that retail payments will increase from 5% to 12% of total mobile wallet transactions from 2017 to 2021. Juniper also predicts 32% growth for mobile wallet payments in 2017, so retail mobile wallet payments are an increasing slice of an rapidly increasing pie. While many aspects of digital wallets still need to be worked out, the use of mobile phones to pay in person will play a major role in creating a cashless societ
The Real World
What we are seeing in the real world isn't so much an apocalyptic battle between good and evil visions for a cashless society, but people trying to solve different problems. The real goal of a cashless society is not perfect privacy or total surveillance, but a better way for people to do things that they are already doing. Before we can have a completely cashless society, we will need to solve practical problems like how to split a bill when you pay by mobile phone or how to leave a cashless tip for a waiter. I'm looking forward to the challenge.