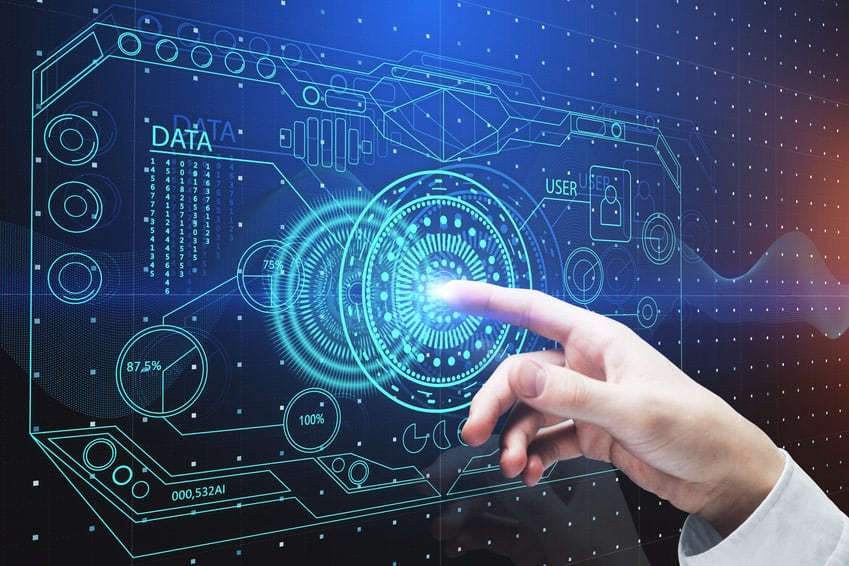 Customizing the Future
15 December 2017
I have seen the future, and it is customized. We've seen individualized content on the Internet displace traditional media. Online retailers have started giving consumers access to more customized products. Soon, we are likely to see the personalization of financial services. I'm excited to be part of the customization process, and I hope that you will join me on this odyssey into the future.
Mass Media is Already Dead
We dreamed of a "500-channel" information super highway in the 1990s, but the proliferation of viewing options now threatens the very idea of a channel. Over 300 hours of video are uploaded to YouTube every minute, the equivalent of more than 18,000 channels. With this much content, users of services like YouTube and Netflix depend on data analytics driven recommendation engines to create customized viewing experiences.
Many large traditional publications, like PC Magazine and Newsweek, stopped publishing print editions years ago. Established publications must compete with startups on social media because users can follow whoever they want to create customized feeds. Once again, we find that data analytics and customization are the keys to success in the new world.
Made to Order Merchandise for Today
We usually don't notice how dramatically our consumer choices have expanded over the last several decades. Not that long ago, we mostly went to brick and mortar stores and bought what we could find there. Today, Amazon's sites in Europe, America, and Japan all offer over 100 million items. We are increasingly accustomed to finding exactly what we are looking for.
Many upscale brands, such as Oakley and Brooks Brothers, have already taken choice one step further by giving their customers the ability to customize products. As 3D printing technology advances and costs fall, more products will become customizable. In the future, everyone will demand what only the wealthy can afford today.
Customization creates a combination of willingness to pay higher prices and continued loyalty, which is exactly what established firms need to maintain their dominant positions. A survey by Bain & Company found that consumers were willing to pay 20% more for customized products. The survey also showed that customers who designed their own shoes gave companies a 50% higher Net Promoter Score (NPS), which is a way of measuring brand loyalty.
Personalizing Personal Finance for Tomorrow
Customization works for premium brands, and it can also work for financial institutions. Blockchain technology promises to bring us a future of continuous trading, the virtual elimination of spreads, and portfolios customized to meet individual preferences. However, we must start building that future today.
In order to retain customers through customization, we must first find out what they want through data analytics. According to Capgemini, research has shown that banks that apply analytics to customer attrition have a 12 percentage point advantage over banks that do not use data analytics. Upgrading legacy systems to modern data analytics is becoming essential.
Financial institutions will have to deal with the best customers of the future in a customized way. The crucial 18-34 demographic spends more time on the Internet and social media than any other age group. Affluent consumers are getting used to custom-made clothing and accessories. Why would they accept anything less than personalized offerings from their banks?
Customizing financial services offers substantial rewards in the present and on the road ahead. Capgemini found that more than 60% of financial institutions in North America believe that big data analytics offer a significant advantage over competitors. Furthermore, over 90% believe that the leaders in data analytics today will be the winners of the future.
Customizing Your Business for the Future
The most successful businesses in the future will be those that are best able to adapt their products and services to meet the needs of their customers. No one can rest on their laurels anymore. What have you done for your customers lately? How much time do you have before a competitor offers them exactly what they have always wanted? These are the type of questions that we need to be asking ourselves if we want our businesses to survive and profit in a future where customers demand customization.