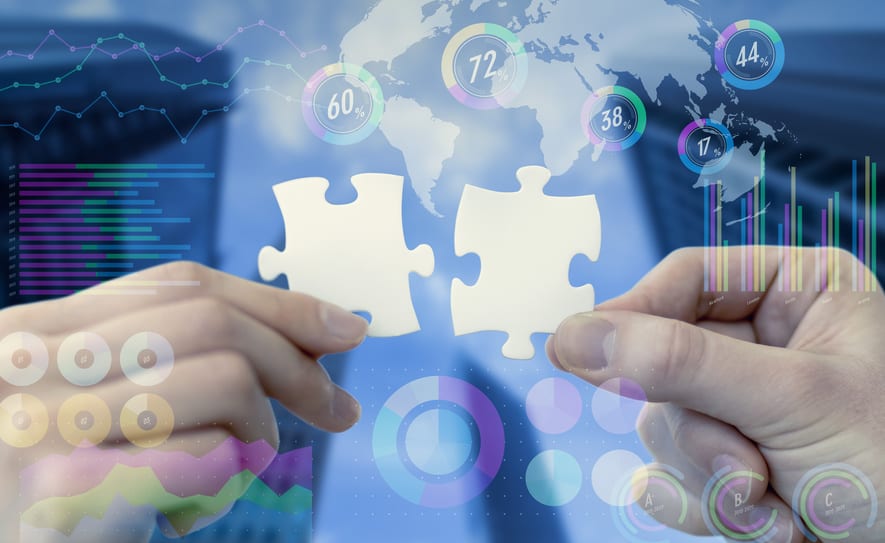 Digital Partnership: The Safe Bet on FinTech
6 September 2017
Is your business at risk from FinTech? More than 80% of financial executives surveyed by PwC believed that their business was at least partly at risk. Ironically, the risk-averse culture of finance may be putting financial firms at risk.
The Collapse of Retail: A Cautionary Tale
The collapse of retail shows that doing nothing is often the most dangerous way of dealing with innovation. Once great retailers, such as Sears and J.C. Penney, have closed huge numbers of stores and seen their share prices collapse. At the same time, Amazon and other online sellers experienced dramatic growth. It may seem at first glance that the demise of established retailers was inevitable, but a different pattern emerges if you look more carefully. Brick and mortar retailers that embraced innovation fared far better. Zara expanded spectacularly by using new technologies to make new fashions available more quickly and integrating offline and online stores. Target significantly outperformed other established retailers by selling their own merchandise on Amazon's site and also selling Amazon Kindles in their physical stores. Those who seized the new opportunities created by technology prospered, while companies that neglected innovation are dying out. Why would this time be different?
Institutions and Innovation
In actual practice, large corporations frequently have difficulty innovating and financial firms tend to be particularly conservative. Over 40 percent of financial executives surveyed by Capgemini said that their corporate culture was not conducive to innovation. Furthermore, only 36 percent claimed that their companies were very effective at applying innovation. In contrast, less than 3 percent of those surveyed by Capgemini said that innovation was an integral part of their corporate culture. Despite these discouraging statistics, 59 percent of financial executives said that they were working in-house to develop FinTech capabilities, nearly as many as the 60 percent who said that they planned to partner with dedicated FinTech companies.
The Partnership Solution
Could partnership be a better way forward? A 2015 study on collaborative innovation by the World Economic Form found evidence that partnership speeds innovation, while internal efforts tend to produce results more slowly. Moreover, Capgemini found that nearly 24% of financial executives cite lack of top management support for innovation as an issue. All too often, risk-averse management does not provide enough funding to really succeed and then has difficulty admitting failure. On the other hand, newer firms are able to offer far more flexibility and on-demand expertise. Essentially, large incumbents can experiment more freely outside the existing risk-averse regulatory framework by partnering with smaller FinTechs. This type of digital collaboration is likely to play a larger role in the future, with over 70% of the European executives surveyed by A.T. Kearney reporting that more than 25% of their revenue would come from collaborative innovation by 2030.
The Safe Bet
If complacency is risky, then what is safe? Creating fixed corporate structures to deal with FinTech introduces another set of risks. Even if the plan is right at the time, the second generation of technology can make it obsolete while entrenched interests prevent the plan from being revised. By choosing a partner instead, established firms can buy what they want when they want it. When conditions change, partnerships can change. Picking the right horse in the race for innovation is much easier when you can change your bet during the course of the race. That is why digital partnership is the safest way to bet on the future of FinTech.